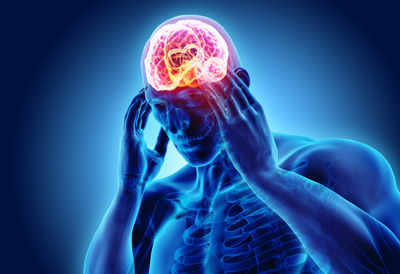 Demand Valve Oxygen Therapy
High flow oxygen therapy – inhaling 100% oxygen – at the outset of a cluster headache attack has been proven to be an effective treatment for aborting an episode in up to 78% of patients.2 Numerous clinical studies have shown the effectiveness of oxygen therapy as a safe and effective source of pain relief.
The equipment used to deliver oxygen therapy can make a difference to its effectiveness in combatting cluster headache attacks. Compared to two other oxygen masks types, demand valves were found to be significantly better at providing pain relief in the first 15 minutes of an attack.3
2 Cohen AS, Burns B, Goadsby PJ:High Flow Oxygen for treatment of Cluster Headache – A Randomized Trial, JAMA December 9, 2009; Vol. 301, Nr 22.
3 Anja S Petersen, Mads CJ Barloese, Nunu LT Lund and Rigmor H Jensen: Oxygen therapy for cluster headache. A mask comparison trial. A single-blinded, placebo-controlled, crossover study. Cephalagia 0(0) I-II, 2016