Demand Valve Oxygen Therapy
Oxygen demand valves only deliver oxygen when the patient breathes in and shut off the flow when they breathe out. Demand valve oxygen therapy (DVOT) allows 100% oxygen to be inhaled, and are therefore more effective, providing better pain relief compared to conventional non-rebreathe masks and other delivery systems.1
There are two main components to a demand valve:
A handset, which can be reused and can be cleaned and disinfected
A single patient use exhalation valve with mouthpiece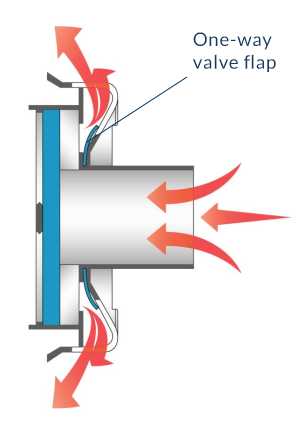 The one-way valve opens at the onset of exhalation; gas is directed to atmosphere through side vents.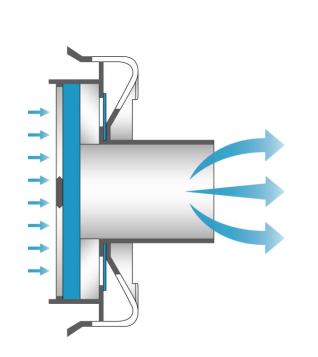 The one-way valve is closed during inhalation.
The Ultraflow™ demand valve
In clinical trials the UltraflowTM oxygen demand valve system reduced the duration of cluster headache attacks more than any other oxygen delivery method.1
The UltraflowTM features a tilt valve that opens wide during inhalation providing greater gas concentration into the patients' lungs compared with other oxygen delivery systems, making it particularly suitable for treating cluster headaches. Because it does not require separate breathing filters, dead space inside the UltraflowTM is minimised, meaning no exhaled breath is rebreathed.
Independent tests, conducted by the Medical Device Evaluation Centre at Cardiff University concluded that the UltraflowTM outperforms other demand valves, requiring less respiratory effort by the patient and delivering up to two times more relief from pain.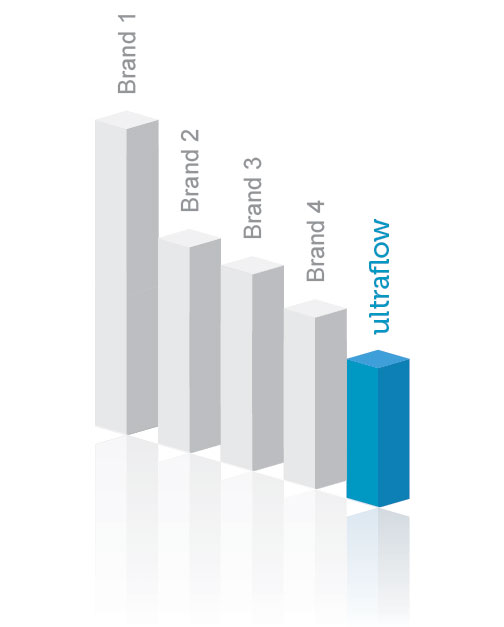 Source: Cardiff University Medical Device Evaluation Centre
In tests, 62% of cluster headache patients preferred the Ultraflow™ demand valve system over other delivery methods.1
1 Anja S Petersen, Mads CJ Barloese, Nunu LT Lund and Rigmor H Jensen: Oxygen therapy for cluster headache. A mask comparison trial. A single-blinded, placebo-controlled, crossover study. Cephalagia 0(0) I-II, 2016